Ok, so every now and then, I load up BF3, and it looks like this;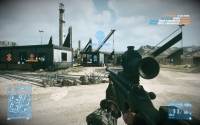 Click to view full size!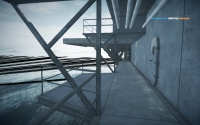 Click to view full size!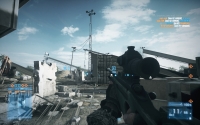 Click to view full size!
Only appears to happen in BF3, although running 3DMark Vantage does show some flickering, but not like the above.
It only appears to happen when in xfire.
Have swapped cards around, same result.
Have replaced xfire bridge, same result.
Started happening around the same time I updated to the latest ATI drivers. Back dated to 11.8 and tried fresh build of Windows, still happens.
Has anyone else seen something like this?
I am starting to think one or both of my cards might be faulty. Maybe even an issue with one of the PCIe lanes on the mobo... God I hope not!
Specs in the sig if you need the extra info.