Hey all... having an odd problem with CPU temps...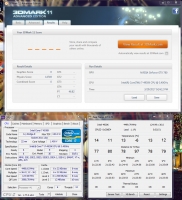 Click to view full size!
See those CPU temp variations?
One core goes as low as -8 minimum, meanwhile the maximums are a ~10 degree lower difference between the other cores.
The block is a full nickel EK Supremacy (not EVO or MX), and I get a heap of condensation on it so the water that's going into it must be pretty cold.
Could it be a bad mount? Bad thermal paste? I'm using MX-2 but I've read Thermal Grizzly Hydronaut works well at sub-zero/low temps.
Any advice?